IceWarp support
Iedere IceWarp gebruiker mag contact opnemen met ons support-team via Live Support die u kunt vinden op deze website. De tool is gratis 24x7 beschikbaar voor iedereen. Wij reageren binnen 48 uur.
Michael
Head of Support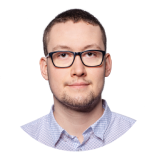 Daniel
Application Specialist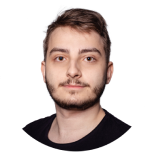 Petr
Sr. Application Specialist
Marek
Sr. Application Specialist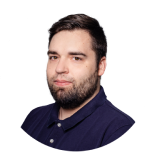 Michal
Escalation Specialist
Philip
Mirapoint Specialist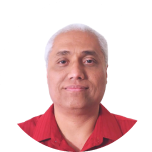 Steve
Sr. Application Specialist
Omdat alle vragen beantwoord moeten worden
Live ondersteuning
Live ondersteuning is ons eerste aanspreekpunt met onze engineers. 24x7 Bereikbaar en gratis voor iedereen.
Terugbellen

(Alleen priority support & Cloud customers)

2 uur reactietijd tijdens kantoortijd

Gegarandeerd een reactie binnen 48 uur

Mirapoint product ondersteuning
Priority service abonnement
Klanten die zelf hosten met een licentie kunnen priority ondersteuning als een service aanschaffen zodat zij passende ondersteuning krijgen. Gegarandeerde responstijden tot 1 uur zijn mogelijk. Terugbellen behoort ook tot de opties.
Pre-paid service

Bel mij beschikbaar

Abonnementsafhankelijke reactietijd
Veel gestelde vragen (FAQ)
De engineer zal u bellen op een geschikt moment om informatie in te winnen, voortgang te bespreken of wijzigingen door te geven.
Live ondersteuning voor iedereen?!
+
Ja. Iedereen mag vragen stellen over IceWarp. Over configuratie van uw e-mail software, resetten van uw wachtwoord maar ook complexere zaken zoals het instellen van uw domein. Geen vraag is te ingewikkeld of te eenvoudig.
Waarvoor dient "prioriteit" bij het melden van een incident?
+
Een incident is kritiek als IceWarp onbruikbaar is voor het grootste deel van uw gebruikers. Het slaat dus ook op verlies van belangrijke functionaliteit waardoor gebruikers hun dagelijkse werkzaamheden niet meer uit kunnen voeren.
Bent u een Mirapoint klant?
+
Gebruik de Live ondersteuning chat. Een engineer zal binnen 48 uur reageren.
Moet ik blijven wachten op de website tot ik een antwoord krijg?
+
Dat hoeft niet wanneer u uw e-mailadres hebt ingevuld. U wordt op de hoogte gebracht per e-mail in dat geval.
Wat is remote ondersteuning?
+
De engineer kan u helpen door op afstand mee te kijken in uw systeem.